Alarms and Security Systems
Ed's Lock and Security is able to install or service any security system. If you are looking to install a new alarm or security system, we recommend Ademco's line of Vista alarm and security systems.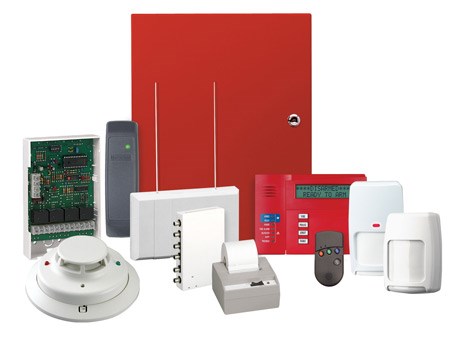 The Vista 128 by Ademco (a Honeywell company) is a great choice for commercial alarm panels, integrating burglary, CCTV and access control functions. Ask about features that can extend the capabilities of the VISTA-128BP alarm system. This alarm system is very easy to use.
The Vista line of alarm systems is compatible with a wide range of AlarmNet communications products for alarm reporting, uploading/downloading and remote services. Ask us for recommendations.
The Vista 20 alarm system and Vista 50 alarm system offer additional options in the line of quality systems from Ademco.